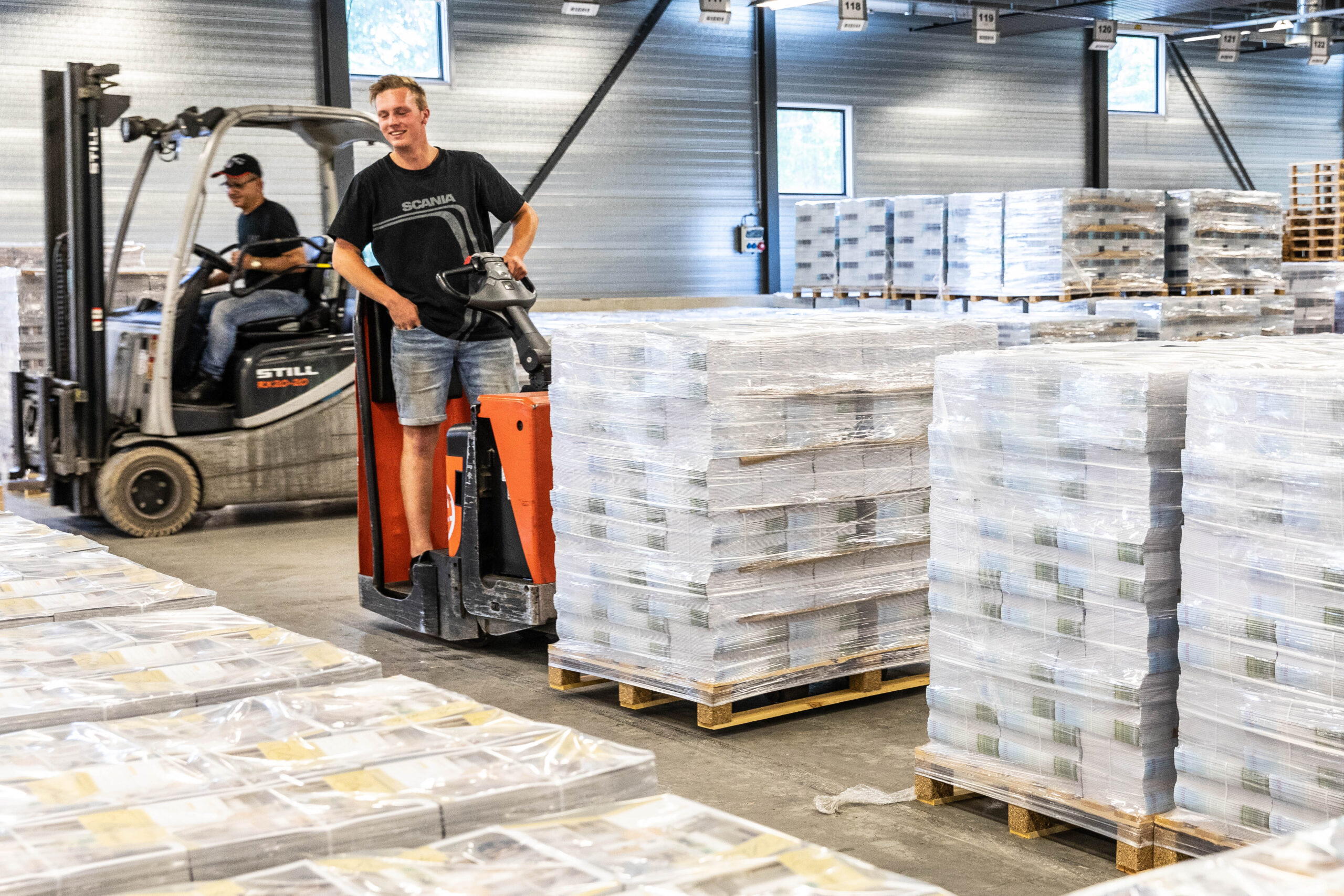 After your publication has rolled off the press, it's time to dispatch. Every day, our Mailing Support department processes thousands of addresses to ensure that your readers receive the publication as intended. The Logistics department takes care of the delivery to various distribution channels, such as loose sales, door-to-door distribution and postal dispatch.
Parcels
Sending printed matter in boxes or film-wrapped parcels is no problem for us. We send more than 150,000 parcels a year. We can even arrange for your magazines to be sent abroad.
Known Consignor
In order to serve international customers, we are a certified Known Consignor. This means that our consignment is provided with an internal customs check, recognised and approved by the Customs and [Dutch] Military Constabulary.
Inkjet line
We have invested in an inkjet line that allows us to print addresses on the cover of products at high speed as they go through the Ferag stapling machine, the fastest stapling machine we have. The Ferag staples the sections and the cover together and trims the edges of the product. Following the so-called release station, we have added an additional section with several modules that separate the products. Next, the address information is printed in line on the cover with an inkjet printer.
High print runs
The inkjet line is primarily used for major publications with high print runs. We can label up to 25,000 copies per hour. The inkjet line also contains a reverser module, which means we can add printing to both the front and the back of the product. A brand-new camera system at the end of the line checks whether the address information is printed in the right spot and assesses the printing quality.