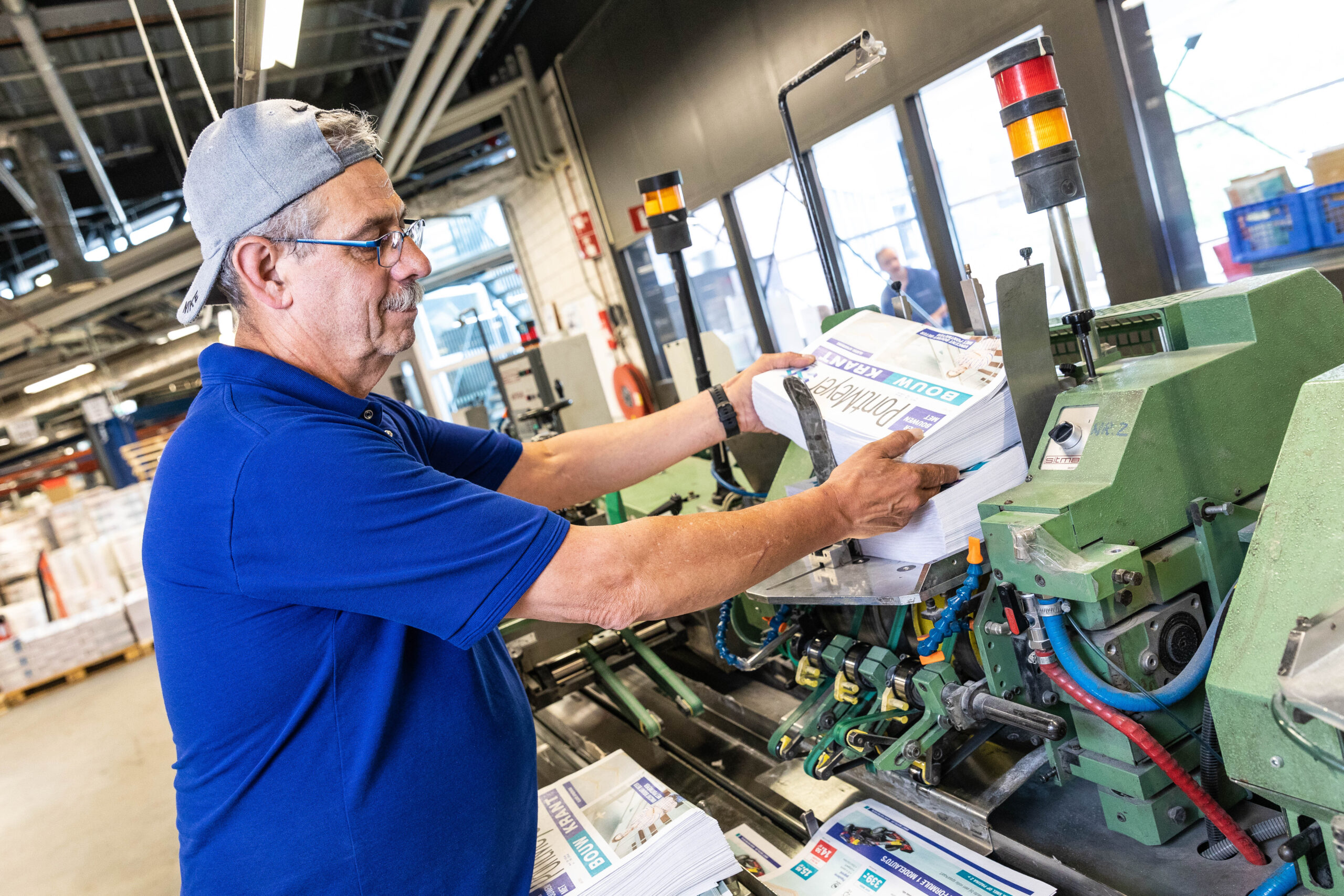 Whether you want a stapled finish or a glued spine, we can make it happen for you. Our Afterpress department consists of four modern collation and binding systems and an adhesive binding line. All processes are operated in four shifts, enabling us to achieve very short turnaround times.
Add-on products
During the stitching, adhesive binding and/or sealing processes, we can include various add-on products to your publications. Add-ons such as inserts, outserts, reply cards, flyers, sachets and passes.
Adhesive binding
On the adhesive binding line, magazines and other publications are glued rather than stitched. This technology is often used for general-interest magazines, catalogues, theatre brochures and travel guides with more than 64 pages.
Postal processing
We can also handle your postal processing for you. For example, we can offer address sorting, and we can print name and address data on seal foil or directly onto the cover.