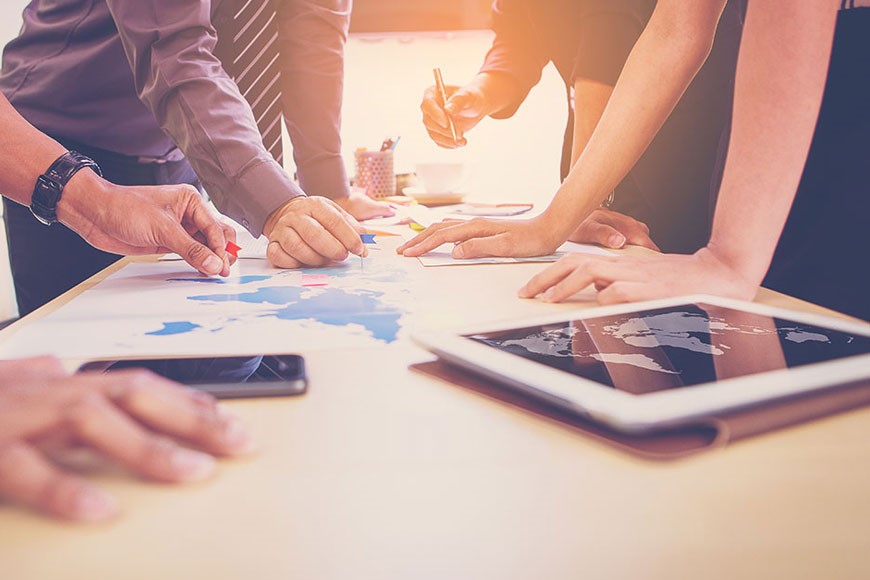 Digital media and distribution
We can create and produce a digital magazine or an app in your corporate branding. We apply the requisite standards, and have expert knowledge of the digital guidelines. After consulting with you, we will create an appealing and user-friendly design to serve as a starting point. We then digitise all the separate pages of the magazine.
The pdf file you have uploaded to the MediaPortal for printing, or that you send directly to us, will serve as a basis for creating the digital magazine. We prepare the magazine to be suitable for display on desktops, tablets and smartphones, creating an optimal digital user experience.
The magazine can be enriched with videos and call-to-actions, as desired. There is also the option for adding extra pages to enhance content that does not fit into your printing, and to offer advertisers a unique and powerful proposition.
We can create an app to act as an additional media channel to include these magazines and provide further relevant content. An example would be news and social media feeds, banners and other digital links.
Many possibilities
The magazines can then be published to be accessed for free, or made accessible exclusively to subscribers via a login. All your digital magazines are archived in a library, so your readers will always be able to retrieve them.
This digital magazine technology is not only relevant to magazines and periodicals. The tool is also ideal for travel/brochures, catalogues, company magazines, event magazines, staff magazines or annual reports. You could even use a digital magazine as a teaser for your print edition. Naturally, we can help you to create the content.